eam building is the mirror of companies' needs and is part of the creation of a good employer's brand. What trends can be foreseen based on the client search and based on the Catalyst programs, which are currently being created from our partners all over the world?
Without a doubt creative thinking is peoples' greatest strength.
The newest team developing programs answer companies' needs to stimulate employees to seek flexible innovative solutions.
Such are the currently highly popular Escape programs where people face a variety of curious tasks. Often they require a creative approach and bring an instant reward from the original decisions. This is true of Outbreak - Escape the Virus, designed by the same team as Beat the Box of the most popular team building games of this decade. In Outbreak, teams must work together to solve various puzzles, riddles and quizzes to create an antidote to a virus which is plaguing the world.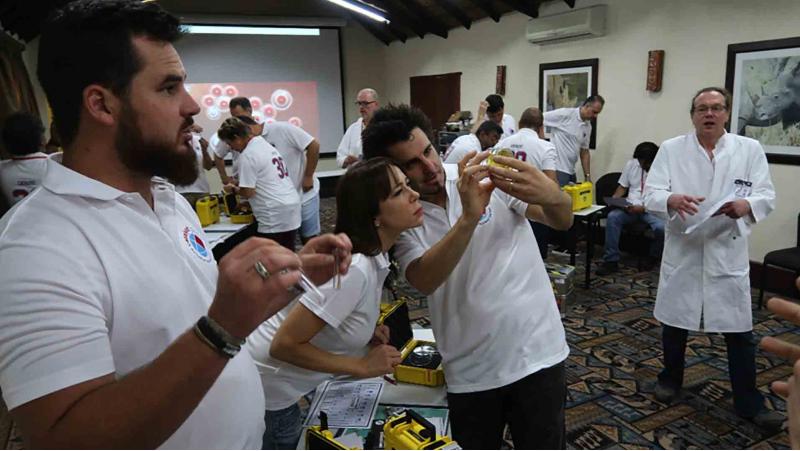 "The creation of musical pieces, makes the positive energy flow"
In another equally successful way programs like Crescendo, where people take part in the creation of musical pieces, makes the positive energy flow. The excitement of being part of something as fascinating as a violin orchestra is a catalyst for the brain to generate dazzling ideas. Every one of us knows this feeling, what we need is to look into ourselves and remember how it felt like.
Furthermore, programs like Global Innovation Game directly boost the generation of innovative team ideas.
Technology in team building Catalyst leads the way
Without a doubt, the tendency shows growth in the number of programs based on digital platforms.What do I mean exactly?
Bespoke apps are being created which meet all the needs of e perfect team "game". When it comes to that, Catalyst is one of the leading companies.
The apps are created in a way which makes it possible for them to be easily adapted to the specific needs of the team in the current situation. This happens thanks to the customisation of one of the templates to serve the individual case. The template facilitates the delivery of strategic goals of the company. The bespoke template could be an instrument for education, for the introduction of a new product or, for internal communication purposes. Alternatively, it could be simply a pleasant experience which helps the development of good communication among colleges and "recharges" the team.
Other Catalyst technology team building programs are business simulations like Peak Performance, which is useful for the optimisation and development of the team efficiency and focus on leadership skills.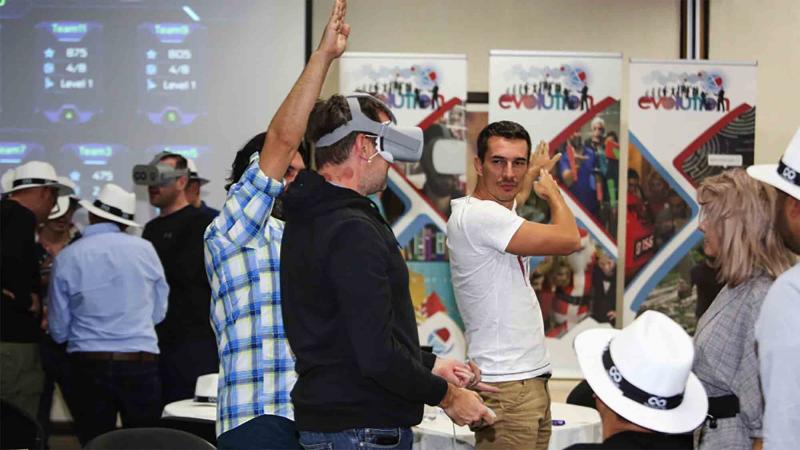 The future of team building is here.
Virtual Reality. Catalyst has enabled teams across the globe to enter into the virtual world to expand their team work skills with The Infinite Loop. A proven way of consolidating and ensuring leaning retention.